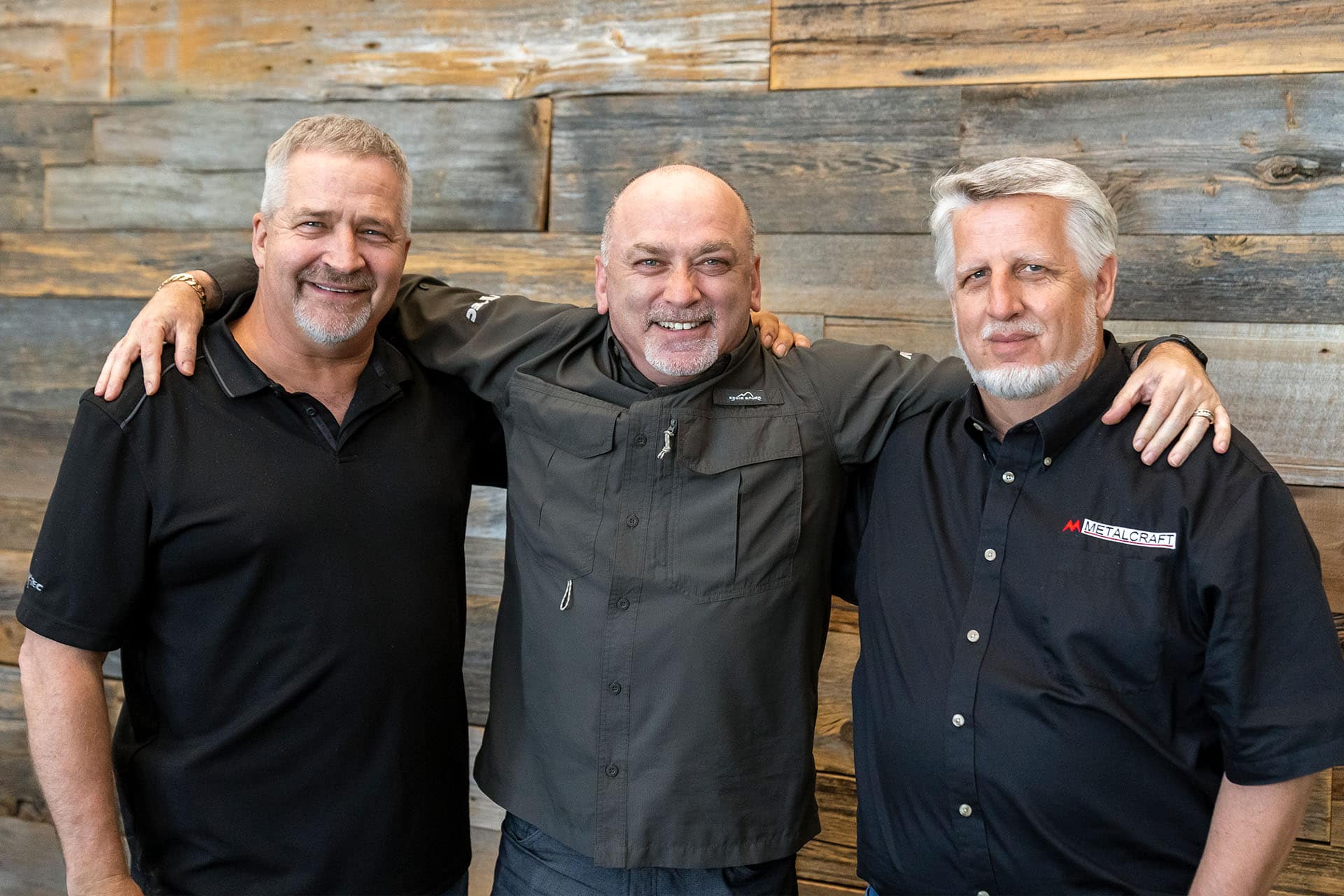 K-Tec & Ashland Acquire Metalcraft Scrapers
K-Tec Earthmovers and Ashland Industries, market leaders in pull-pan scraper earthmoving products, announced the acquisition of Metalcraft of GA, Inc. today. Metalcraft is a heavy equipment manufacturer that is committed to providing innovative and quality products at a competitive price. This acquisition provides a facility presence in Southeastern USA along with expanded product offerings from the well-respected Metalcraft brand. The Metalcraft facility, located in Louisville, Georgia, will keep its operations under the management of founder Dayton Ratzlaff who will continue to play an important role in the growth of the Metalcraft business.
K-Tec, Ashland, and Metalcraft are all manufacturers of earthmoving scrapers and accessory products serving the construction, mining, and agriculture markets. Joined together, all three brands are part of the KA Group. This addition to the K.A. Group will capitalize on organizational efficiencies including: shorter ordering lead times, as production capabilities are increased; implementing industry-best practices across organizations for enhanced product design, purchasing synergies, servicing support, and company culture.
K.A. Group President & CEO, Mike Palitsky says, "Metalcraft is an impressive organization that has developed a niche in the earthmoving industry. The company has a culture of hardworking and humble experts that mesh seamlessly with our family values in our existing Canadian and Wisconsin locations. They have a proven track record of bringing innovative solutions to the market that perfectly complement the breadth of our existing earthmoving product line offerings to the construction, mining, and agriculture markets. I want to reassure Metalcraft dealers and customers that we are committed to retaining the Metalcraft brand and existing product offerings."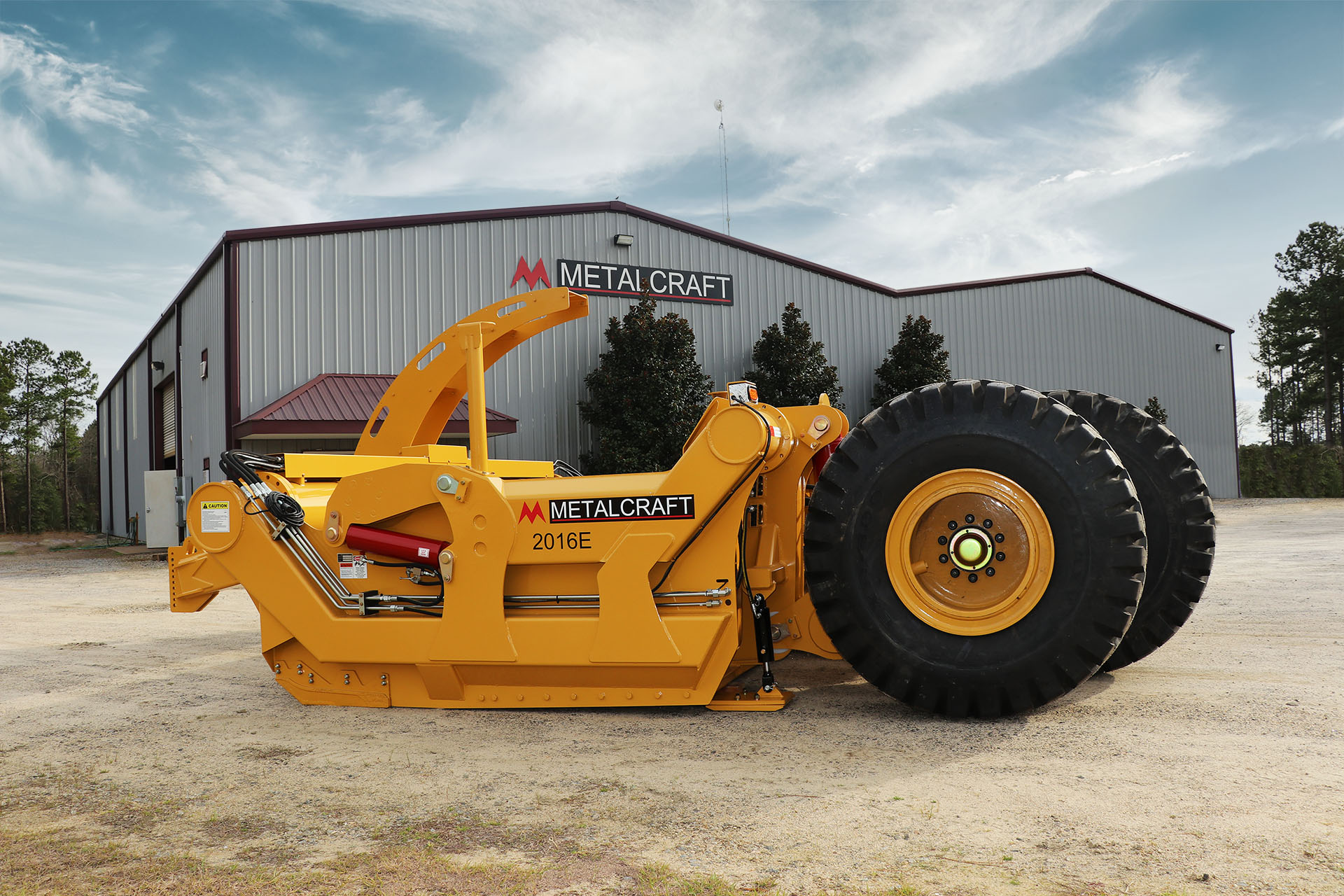 Metalcraft founder, Dayton Ratzlaff, says "We are excited to join the K.A. Group family in this next chapter of Metalcraft's story. We see great advantages for our operations to build machines faster to match the high-demand for our products. I look forward to accessing this new corporate horsepower to allow our Georgia team to focus on our manufacturing strengths and continue building our innovative equipment at exceptional value for earthmovers around the world."
K.A. Group ownership, Kinperium Industries Inc. will continue to invest in the new Georgia business location and will actively support management's focus on new product development and increased operational efficiencies across the organization.
For more information please visit kagroup.com
ktec.com • ashlandind.com • metalcraftscrapers.com
About Metalcraft of Georgia Inc.
Metalcraft was founded in 2004 and has developed into a proven leader in large capacity, precision land leveling and fine grading equipment manufacturing. Founder, Dayton Ratzlaff, has been actively involved in manufacturing and earthmoving for more than 25 years. His background in maintenance management for a large mining company helped him realize that the industry needed a more rugged and higher quality earth mover than what was being offered in the market. Metalcraft has a 26,000 sq. ft. facility located near Louisville, Ga. Metalcraft is committed to providing innovative and quality products at a competitive price and strives to build lasting relationships with customers, dealers, and suppliers.
About K.A. Group
K.A. Group is comprised of industry leading earthmoving equipment brands: K-Tec & Ashland.
Founded in 2000, K-Tec provides its customers with high quality scraper equipment and earthmoving accessories for purchase through their authorized dealers around the globe. K-Tec offerings include Direct Mount, Train, and ADT scrapers ranging from 28 to 63 cu.yds, and other earthmoving accessories to provide an efficient solution to various heavy construction and mining operations.
K-Tec merged companies with Ashland in March 2020 to become the market leading scraper manufacturer in the world.
Ashland Industries was established in 1953, and produces advanced dolly wheel, direct mount, and dump-style scrapers ranging from 3.25 to 34 cu.yds for the compact, agriculture, and industrial construction markets.
K-Tec and Ashland also offer a variety of earthmoving implements consisting of Land Levelers, Construction Disc Harrows, and other support equipment.
About Kinperium Industries
K.A. Group is owned by Kinperium Industries Inc. Kinperium is a family office that invests in long-term sustainable businesses with strong management teams and potential for growth. Kinperium provides patient financial and intellectual capital to support portfolio companies with market-leading brands, potential for industry consolidation, or synergies with existing investments. Existing Kinperium investments include KA Group, Blue Giant Equipment Corporation, Blue Giant Lifts LLC (formerly Verti-Lift Inc), and United Rotary Brush Corporation. kinperium.com
Media Contact:
Shane Kroeker
Director of Strategic Initiatives
K.A. Group
T: 204-746-6435
Shane.Kroeker@KAgroup.com